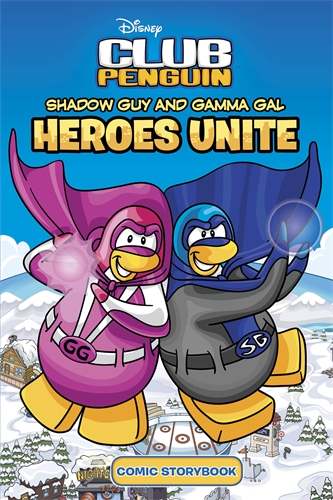 Club Penguin: Shadow Guy and Gamma Girl Heroes Unite Comic Storybook
Ready to join the adventures of Shadow Guy and Gamma Gal? This Club Penguin Comic Storybook reveals the never-before-told story of how these masked penguins gained their powers. See how Shadow Guy and Gamma Gal first saved the city from Squidzoid in these cool comics and read how they came together to become Club Penguin?s most infamous superhero duo. If you like Club Penguin you'll love this comic storybook!
Дополнительные учебные пособия -> Английский язык
Автор:
Серия:
Языки:
Английский
Издательство:
ISBN:
1409390470,9781409390473
Подробнее ...