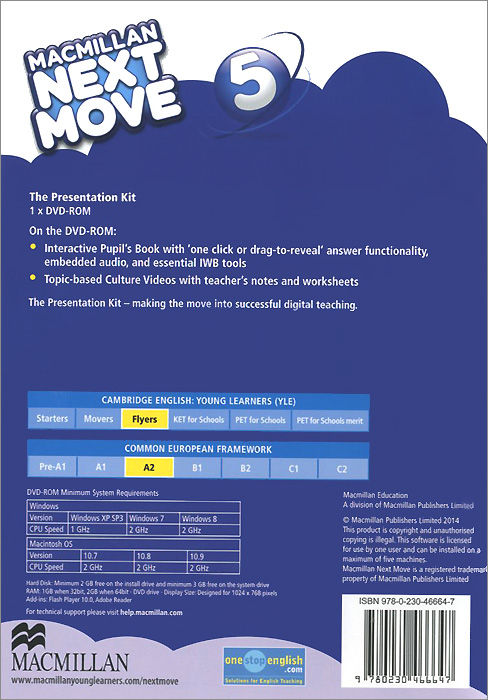 Macmillan Next Move: Presentation Kit: Level 5 (аудиокурс на DVD-ROM)
The Presentation Kit: On the DVD-ROM: -Interactive Pupil's Book with 'one click or drag-to-reveal' answer functionality, embedded audio, and essential IWB tools; -Topic-based Culture Videos with teacher's notes and worksheets. The Presentation Kit - making the move into successful digital teaching.
Дополнительные учебные пособия -> Английский язык
Автор:
Viv Lambert, Jessica Rayson
Серия:
Языки:
Английский
Издательство:
Macmillan ELT
ISBN:
978-0-230-46664-7
Подробнее ...