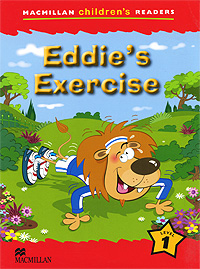 Eddie's Exercise: Level 1
Part of a 6 level series of readers for children learning English, which brings together a variety of fiction and non-fiction titles. This work aims to provide reinforcement of the basic structures and vocabulary contained in the most major primary courses.
Дополнительные учебные пособия -> Английский язык
Автор:
Paul Shipton
Серия:
Macmillan Children's Readers
Языки:
Английский
Издательство:
Macmillan Education
ISBN:
978-0-2300-1006-2
Подробнее ...