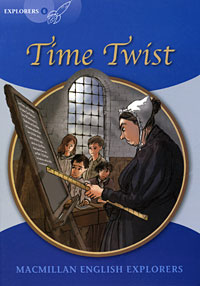 Time Twist: Level 6
When Robert and Lucy see Grandad's time-travel phones on his desk, they can't resist using them. Soon they are swirling and whirling through time, having adventure after adventure.
Дополнительные учебные пособия -> Английский язык
Автор:
Sue Graves
Серия:
Macmillan English Explorers
Языки:
Английский
Издательство:
Macmillan Education
ISBN:
978-1-4050-6030-1
Подробнее ...