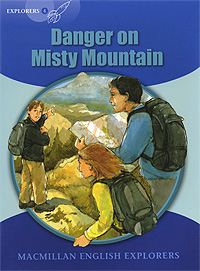 Danger on Misty Mountain: Level 6
Simon and Sarah are really excited. They are going on a walking holiday to the Misty Mountain Hostel in Scotland. At the first opportunity they set off to explore the magnificent Misty Mountain. But after an accident, things go from bad to worse. Soon Simon and Sarah find themselves in grave danger. Macmillan English Explorers have been written specifically for young learners of English. They bring first language teaching methods to reading lessons in first foreign language classrooms.
Дополнительные учебные пособия -> Английский язык
Автор:
Sue Graves
Серия:
Macmillan English Explorers
Языки:
Английский
Издательство:
Macmillan Publishers Limited
ISBN:
978-1-4050-6031-8
Подробнее ...