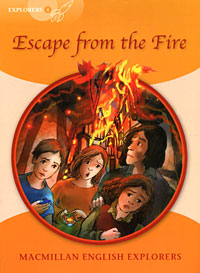 Escape from the Fire: Level 4
Time-travellers Robert and Lucy find out for themselves what the Great Fire of London was like. Helping their friends Toby and Molly to escape from the fire, they learn that history is about real people and their lives.
Дополнительные учебные пособия -> Английский язык
Автор:
Richard Brown
Серия:
Macmillan English Explorers
Языки:
Английский
Издательство:
Macmillan Education
ISBN:
978-1-4050-6018-9
Подробнее ...