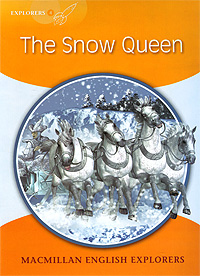 The Snow Queen: Level 4
Kay and Gerda are best friends. But one day Kay meets the Snow Queen who carries him away to her snow palace. Gerda must go after Kay and rescue him - but it will be a long and dangerous journey. Macmillan English Explorers have been written specifically for young learners of English. They bring first language teaching methods to reading lessons in first foreign language classrooms.
Дополнительные учебные пособия -> Английский язык
Автор:
Серия:
Macmillan English Explorers
Языки:
Английский
Издательство:
Macmillan Education
ISBN:
978-0-230-71992-7
Подробнее ...