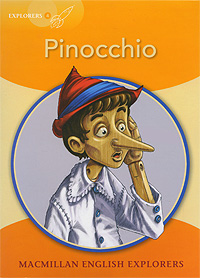 Pinocchio: Level 4
Geppetto carves himself a puppet out of wood. He loves the puppet and calls him Pinocchio. Pinocchio doesn't want to be a puppet. He wants to be a real boy, but he is naughty and cannot tell the truth... Adapted by Gill Munton.
Дополнительные учебные пособия -> Английский язык
Автор:
Carlo Collodi
Серия:
Macmillan English Explorers
Языки:
Английский
Издательство:
Macmillan Education
ISBN:
978-0-230-71990-3
Подробнее ...