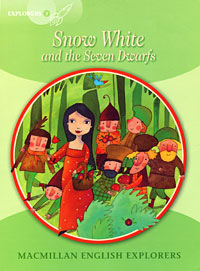 Snow White and the Seven Dwarfs: Level 3
In this classic story, Snow White escapes the wicked queen and meets the seven dwarfs: Happy, Sleepy, Grumpy, Sneezy, Doc, Bashful and Dopey. The dwarfs hide Snow White in their house, but the wicked queen is determined to find and kill her. Macmillan English Explorers have been written specifically for young learners of English. They bring first language teaching methods to reading lessons in first foreign language classrooms.
Дополнительные учебные пособия -> Английский язык
Автор:
Серия:
Macmillan English Explorers
Языки:
Английский
Издательство:
Macmillan Education
ISBN:
978-0-230-71978-1
Подробнее ...