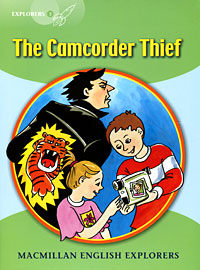 The Camcorder Thief: Level 3
In this contemporary adventure, Steven and Sarah learn how to use a camcorder. They enjoy filming, but a thief is about, and before long they have several crimes to solve. Macmillan English Explorers have been written specifically for young learners of English. They bring first language teaching methods to reading lessons in international classrooms.
Дополнительные учебные пособия -> Английский язык
Автор:
Richard Brown
Серия:
Macmillan English Explorers
Языки:
Английский
Издательство:
Macmillan Education
ISBN:
978-1-4050-6011-0
Подробнее ...