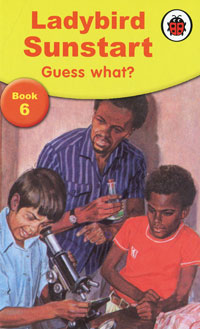 Sunstsrt: Guess what?: Book 6
100 Key Words make up half of all those we read and write. This essential vocabulary is carefully introduced, practised and developed throughout the scheme.
Дополнительные учебные пособия -> Английский язык
Автор:
W. Murray
Серия:
Языки:
Английский
Издательство:
Ladybird Books Ltd
ISBN:
978-1-8464-6335-8
Подробнее ...