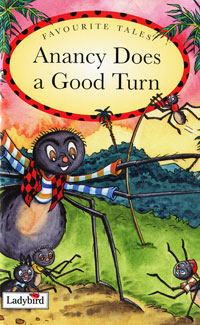 Anancy Does a Good Turn
Ladybird Favourite Tales are the umeless, treasured stories that generations of children have grown up with and loved. These easy-to-read retellings, enhanced by exciting, richly colourful illustrations, faithfully capture all the magic of the original stories. Retold by Marilyn George-O'Brien.
Дополнительные учебные пособия -> Английский язык
Автор:
Серия:
Ladybird Favourite Tales
Языки:
Английский
Издательство:
Ladybird Books Ltd
ISBN:
9781844226818
Подробнее ...