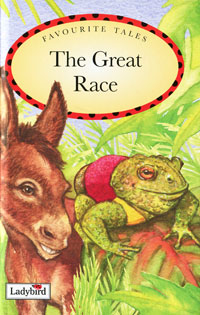 The Great Race
This book is one of six Ladybird re-tellings of Favourite Tales from South East Asia. This story comes from Malaysia and has been adapted to become part of Ladybird's well-loved Favourite Tales series. This title was specifically produced with the Export market in mind although all children will find enjoyment in this old legend.
Дополнительные учебные пособия -> Английский язык
Автор:
Marilyn George-O'Brien
Серия:
Favourite Tales
Языки:
Английский
Издательство:
Ladybird Books Ltd
ISBN:
978-1-8442-2678-8
Подробнее ...