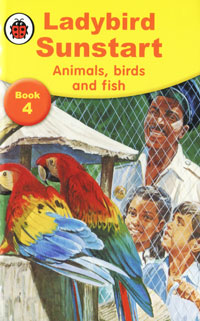 Sunstart: Animals, Birds and Fish
These books are based on the original "Ladybird Key Words" series but are aimed at the Caribbean market. These are updated for 2005.
Дополнительные учебные пособия -> Английский язык
Автор:
W. Murray
Серия:
Ladybird Reading
Языки:
Английский
Издательство:
Ladybird Books Ltd
ISBN:
978-1-84422-674-0
Подробнее ...