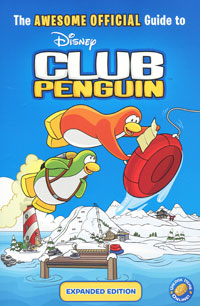 The Awesome Official Guide to Club Penguin
Club Penguin has a brand new book for you all to unlock! This brand new book is Awesome Official Guide To Club Penguin, so I have some new book codes for you when I get my hands on that book!
Дополнительные учебные пособия -> Английский язык
Автор:
Katherine Noll, Tracey West
Серия:
Club Penguin
Языки:
Английский
Издательство:
Ladybird Books Ltd
ISBN:
978-1-40939-019-0
Подробнее ...