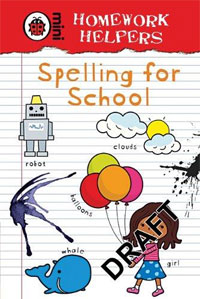 Homework Helpers: Spelling for School
"Help for Homework Spelling" is a quick and easy reference guide for children to use either at home or at school. "Spelling" covers key rules and facts to help children to spell words correctly and feel motivated and confident in their writing.
Дополнительные учебные пособия -> Английский язык
Автор:
Серия:
Языки:
Английский
Издательство:
Ladybird Books Ltd
ISBN:
9781409302230
Подробнее ...