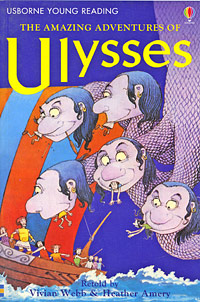 The Amazing Adventures of Ulysses
Ulysses sets out to rescue a Greek princess and finds himself in a ten-year war. But that's only the start of his problems. On his way home, he runs into a one-eyed giant, a witch and a many-headed whirlpool monster... Формат: 13 см x 19,5 cм.
Дополнительные учебные пособия -> Английский язык
Автор:
Серия:
Usborne Young Reading
Языки:
Английский
Издательство:
Usborne Publishing Ltd.
ISBN:
978-0-7460-5411-6
Подробнее ...