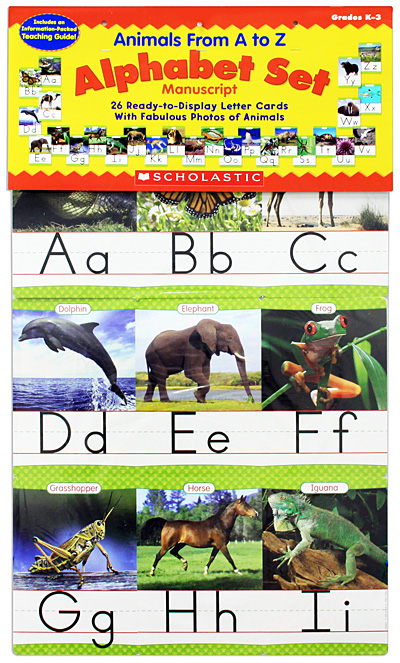 Animals from A to Z Manuscript Alphabet Set
26 Ready-to-Display Letter Cards With Fabulous Photos of Animals. Features 26 durable letter cards with full-color photos of mammals, reptiles, amphibians, birds, and insects. Includes a teaching guide.
Дополнительные учебные пособия -> Английский язык
Автор:
Серия:
Языки:
Английский
Издательство:
Scholastic, Inc.
ISBN:
978-0-439-78604-1, 0-439-78604-5
Подробнее ...