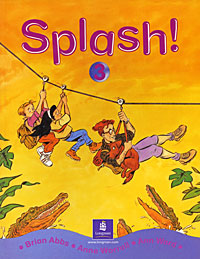 Splash! Pupils's Book 3
An exciting four-level primary course. Cross-curricular learning, with fascinating topic units and project work. A pupil-centred approach, with an exciting storyline and fun activities, including games and songs. A realistic syllabus, with plenty of recycling. Children will enjoy learning English with "Splash!" This beautifully illustrated course encourages them to become active learners and develop language and educational skills. Формат издания: 21,5 см х 28 см.
Дополнительные учебные пособия -> Английский язык
Автор:
Brian Abbs, Anne Worrall, Ann Ward
Серия:
Языки:
Английский
Издательство:
Pearson Education Limited
ISBN:
0-582-09918-8
Подробнее ...