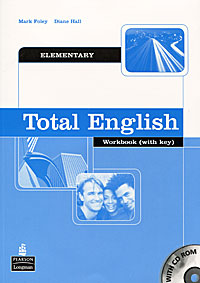 Total English: Elementary: Workbook with Key (+ CD-ROM)
The Workbook contains further practice of language areas covered in the corresponding units of the Student's Book. The accompanying catch-up' CD-ROM provides extra support for students who miss lessons.
Дополнительные учебные пособия -> Английский язык
Автор:
Mark Foley, Diane Hall
Серия:
Total English
Языки:
Английский
Издательство:
Pearson Education
ISBN:
978-1-4058-2008-0, 1-405-82008-X
Подробнее ...