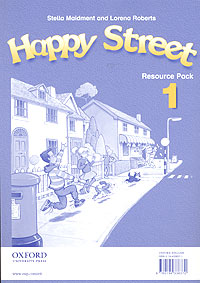 Happy Street 1. Resourse Pack
In this booklet you will find activities you can photocopy and use with your classes to reinforce language they have learnt in their English lessons. Most of the activities are related to the work of particular units, while some cover work from more than one unit and are particularly suitable for revision. The empty word search grid and the spinners at the end of the booklet can be used at any point in the syllabus, to suit the teacher's needs. The activities are designed to provide you with an increased choice of teaching tools, and your pupils with an enjoyable and challenging way of consolidating their learning.
Дополнительные учебные пособия -> Английский язык
Автор:
Stella Maidment and Lorena Roberts
Серия:
Языки:
Английский
Издательство:
Oxford University Press
ISBN:
0-19-433837-1
Подробнее ...