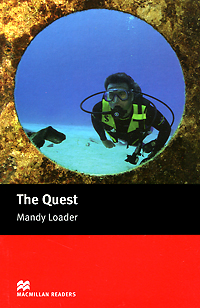 The Quest: Elementary Level
At last the fishing net lay in the bottom of the boat. Lek stepped forward and opened the net. He picked up the blue and white thing. It was a plate. Lek started to laugh. "We've caught a plate - an old plate! Shall I throw it back into the sea?" he asked Daeng. "No, no, wait a minute!" said Daeng. "Give it to me." He looked at the plate carefully. "I saw a picture of a plate like this in the newspaper," he said. "The plate was very old. It was worth a lot of money."
Дополнительные учебные пособия -> Английский язык
Автор:
Mandy Loader
Серия:
Macmillan Readers
Языки:
Английский
Издательство:
Macmillan Education
ISBN:
978-1-4050-7283-0
Подробнее ...