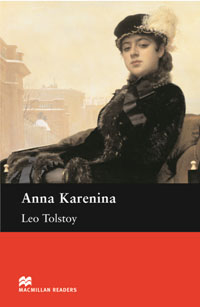 Anna Karenina: Upper Level
Tells the story of Anna's forbidden love for the dashing soldier, Count Vronsky. This work is a study of passionate love set against the background of pre-Bolshevik Russia at the time of the development of the Russian railway. Retold by Margaret Tarner.
Дополнительные учебные пособия -> Английский язык
Автор:
Leo Tolstoy
Серия:
Macmillan Readers
Языки:
Английский
Издательство:
Macmillan Education
ISBN:
978-1-4050-8724-7
Подробнее ...