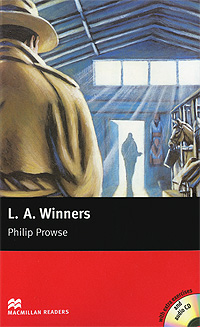 L. A. Winners: Elementary Level (+ 2 CD-ROM)
The woman looked around my office. She looked at the old furniture and the dirty windows. She looked at the broken blind and the plastic coffee cups in the waste bin. Then she looked at me. I wasn't looking good. I hadn't shaved. And my suit and hair were untidy. The woman didn't speak. Suddenly, she took a handkerchief out of her bag. She wiped the dust from the chair and she sat down. "Mr. Samuel", she said. "I saw your name and address in the telephone book. Are you cheap? And are you a good detective?" "I'm not good," I replied. "I'm the best. The best private detective in Los Angeles".
Дополнительные учебные пособия -> Английский язык
Автор:
Philip Prowse
Серия:
Macmillan Readers
Языки:
Английский
Издательство:
Macmillan Education
ISBN:
978-1-4050-7697-5
Подробнее ...