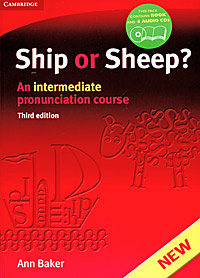 Ship or Sheep? An Intermediate Pronunciation Course (+ 4 CD)
Do you have trouble with your pronunciation? Are you sometimes misunderstood, even when you know the word is right? This book can help you! This fully-revised edition of the classic title, now in full colour, will help you make the distinction between similar sounds and make sure that you are understood - first time. The new edition has been re-written to make it suitable for either self-study or classroom use.
Дополнительные учебные пособия -> Английский язык
Автор:
Ann Baker
Серия:
Языки:
Английский
Издательство:
Cambridge University Press
ISBN:
978-0-521-60673-8
Подробнее ...