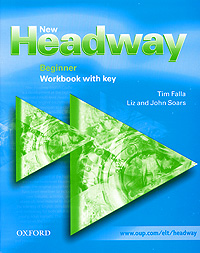 New Headway Beginner: Workbook with Key
The world's most trusted English course. New Headway is the course teachers and learners can rely on. Why? An authoritative integrated syllabus, motivating topics, and clearly focused tasks combine with a real understanding of what works in the classroom. It all makes for effective teaching and effective learning.Tried and tested all over the world, it's probably the most popular course ever written! Формат: 21,5 см x 27,5 см.
Дополнительные учебные пособия -> Английский язык
Автор:
Tim Falla, Liz and John Soars
Серия:
Headway
Языки:
Английский
Издательство:
Oxford University Press
ISBN:
978 0 19 437632 7
Подробнее ...