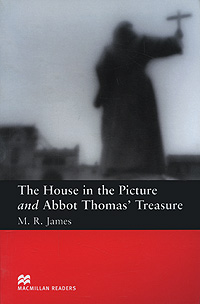 The House in Picture and Abbott Thomas's Treasure: Beginner Level
Two nineteenth-century ghost stories. "The House in the Picture": Mr Williams has an old picture of a house. It is not a very good picture. It is not a very interesting picture. Then the picture tells Mr Williams a terrible story. "Abbot Thomas' Treasure": An archeologist finds some gold in an old church. It has been hidden for three hundred years. But the guardian of the gold returns, and the guardian of the treasure is angry. Retold by F.H.Cornish.
Дополнительные учебные пособия -> Английский язык
Автор:
M. R. James
Серия:
Macmillan Readers
Языки:
Английский
Издательство:
Macmillan Education
ISBN:
1-405072-32-6, 978-1-405072-32-8
Подробнее ...