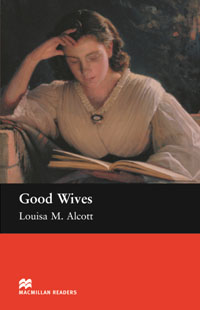 Good Wives: Beginner Level
This is the second story about the March family. Three years on from "Little Women", the March girls and their friend Laurie are young adults with their futures ahead of them. Although they all face painful trials along the way - from Meg's sad lesson in housekeeping to Laurie's disappointment in love and a tragedy which touches them all - each of the girls finally finds happiness, if not always in the way they expect. Retold by Anne Collins.
Дополнительные учебные пособия -> Английский язык
Автор:
Louisa M. Alcott
Серия:
Macmillan Readers
Языки:
Английский
Издательство:
Macmillan Education
ISBN:
978-1-4050-7230-4
Подробнее ...