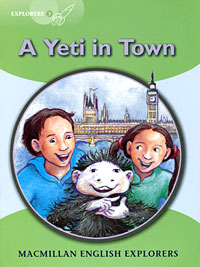 A Yeti in Town: Level 3
In this fantasy adventure, a mysterious box arrives an Tim and Emma can hardly believe what they find inside. Their new friend is soon struggling for survival and Tim and Emma are the only ones who can save him. Macmillan English Explorers have been written specifically for young learners of English. They bring first language teaching methods to reading lessons in international classrooms.
Дополнительные учебные пособия -> Английский язык
Автор:
Richard Brown
Серия:
Macmillan English Explorers
Языки:
Английский
Издательство:
Macmillan Education
ISBN:
978-1-4050-6012-7
Подробнее ...