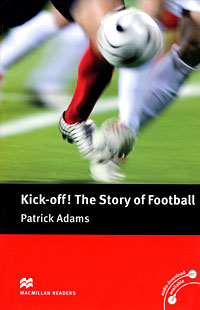 Kick Off! The Story of Football: Pre-intermediate Level
The history of football is as interesting and exciting as the game itself. In this Macmillan Reader, Patrick Adams describes football's beginnings in Central and South America to its arrival on the streets of 19th-century England. The story ends with international stadiums, big business and multi-million-pound players.
Дополнительные учебные пособия -> Английский язык
Автор:
Patrick Adams
Серия:
Macmillan Readers
Языки:
Английский
Издательство:
Macmillan Education
ISBN:
9780230400498
Подробнее ...