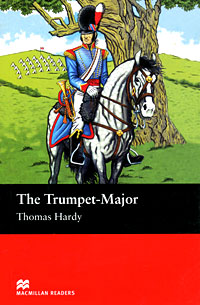 The Trumpet-Major: Beginner Level
1804 - the south of England. Britain and France are at war. The people of the south of England are frightened. Will the French army cross the English Channel? John Loveday is a soldier in the British army. He is a trumpet-major. His brother, Robert, is a sailor. They both love Anne Garland. But a third man loves Anne too. Who will she marry? Retold by John Escott.
Дополнительные учебные пособия -> Английский язык
Автор:
Thomas Hardy
Серия:
Macmillan Readers
Языки:
Английский
Издательство:
Macmillan Education
ISBN:
1-405072-53-9
Подробнее ...