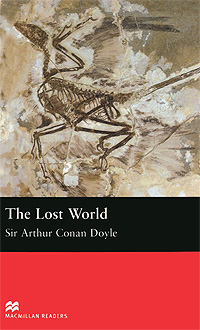 Lost World: Elementary Level
"This is wonderful, Professor Challenger"! I said. "You have found a place which no one knows about - a lost world. A world where creatures from the past still live". "But nobody in London believes my story", said the Professor. "People say the drawing and the photograph are fakes - they aren't real". "I want to return to the Lost World. Other people must see the Lost World. Then everyone will know it is real"! Retold by Anne Collins.
Дополнительные учебные пособия -> Английский язык
Автор:
Arthur Conan Doyle
Серия:
Macmillan Readers
Языки:
Английский
Издательство:
Macmillan Education
ISBN:
1-405-07271-7, 978-1-405072-71-7
Подробнее ...