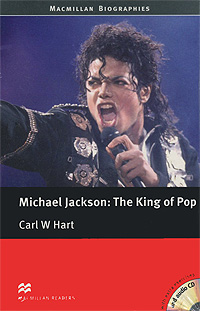 Michael Jackson: The King of Pop: Pre-intermediate Level (+ 2 CD-ROM)
Michael Jackson changed the face of modern pop music and dance. Over twenty years after it was first produced, Thriller is still the best-selling album of all time. This Macmillan Biography looks at Jackson's early life from becoming a child star with the Jackson 5 to the height of his career as an international superstar.
Дополнительные учебные пособия -> Английский язык
Автор:
Carl W. Hart
Серия:
Macmillan Readers
Языки:
Английский
Издательство:
Macmillan Education
ISBN:
978-0-2304-0629-2
Подробнее ...