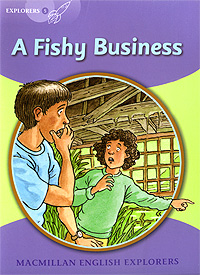 A Fishy Business: Level 5
In this contemporary adventure, Jack is given a fishing rod as a birthday present, and Uncle Ted takes Jack and Mary on a fishing trip. They make a discovery at the old pump house which leads them to become detectives.
Дополнительные учебные пособия -> Английский язык
Автор:
Sue Graves
Серия:
Macmillan English Explorers
Языки:
Английский
Издательство:
Macmillan Education
ISBN:
978-1-4050-6023-3
Подробнее ...