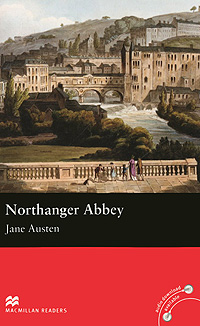 Northanger Abbey: Beginner Level
England - 1802. Catherine Morland visits the city of Bath with Mr and Mrs Allen. She meets the Tilneys and falls in love with Henry Tilney. The Tilneys invite Catherine to their home, Northanger Abbey. Notes about the life of )ane Austen; Notes about the storyRetold by Anne Collins. Retold by Florence Bell.
Дополнительные учебные пособия -> Английский язык
Автор:
Jane Austen
Серия:
Macmillan Readers
Языки:
Английский
Издательство:
Macmillan Education
ISBN:
978-0-2300-3507-2
Подробнее ...