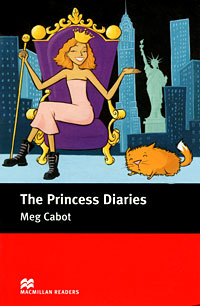 The Princess Diaries 1: Elementary Level
Mia Thermopolis lives with her artist mother and her cat, Fat Louis, in an apartment in Greenwich Village. She is an ordinary New York teenager. Ordinary, that is, until Mia finds out the shocking truth-she is a princess! A picture dictionary; Extra grammar and vocabulary exercises; Notes about the life of Meg Cabot; Notes about the story; Points for Understanding comprehension questions. Retold by Anne Collins.
Дополнительные учебные пособия -> Английский язык
Автор:
Meg Cabot
Серия:
Macmillan Readers
Языки:
Английский
Издательство:
Macmillan Education
ISBN:
978-0-2300-3747-2
Подробнее ...