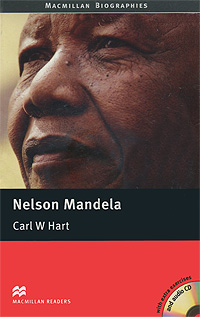 Nelson Mandela: Pre-Intermediate Level (+ 2 CD-ROM)
Nelson Mandela was born in an African village. He became the most famous African leader in history. This Macmillan Biography tells the story of Mandela's journey from lawyer to ANC activist. It describes his release from prison after twenty-seven years, his fight to end apartheid, and his inauguration as the first black President of South Africa. Extra grammar and vocabulary exercises; Points for Understanding comprehension questions; Glossary of difficult vocabulary.
Дополнительные учебные пособия -> Английский язык
Автор:
Carl W. Hart
Серия:
Macmillan Readers
Языки:
Английский
Издательство:
Macmillan Education
ISBN:
978-0-2307-1659-9
Подробнее ...