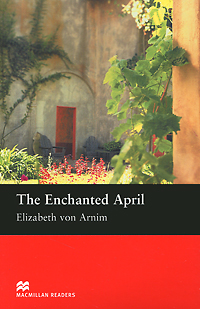 The Enchanted April: Intermediate Level
For women answer an advertisement in The Times newspaper. They leave cold, rainy London and go on holiday to San Salvatore - an Italian castle by the sea. They leave their husbands, their friends and their unhappiness behind in England. In Italy, they find enchantment, happiness and love. Retold by Margaret Tarner.
Дополнительные учебные пособия -> Английский язык
Автор:
Elizabeth von Arnim
Серия:
Macmillan Readers
Языки:
Английский
Издательство:
Macmillan Education
ISBN:
978-1-4050-7291-5
Подробнее ...