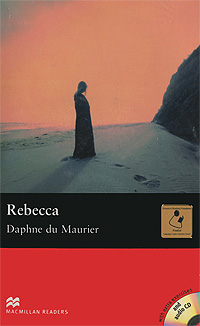 Rebecca: Upper Level (+ 2 CD-ROM)
Rebecca's death had been in all the newspapers. Everyone thought that she had drowned in the sea near Manderley... Extra grammar and vocabulary exercises. Points for Understanding comprehension questions. Glossary of difficult vocabulary. Free resources including worksheets, tests and author data sheets. Audio CD/download available for this title.
Дополнительные учебные пособия -> Английский язык
Автор:
Daphne du Maurier
Серия:
Macmillan Readers
Языки:
Английский
Издательство:
Macmillan Education
ISBN:
978-1-4050-7713-2
Подробнее ...