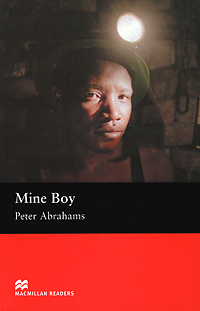 Mine Boy: Upper Level
Xuma is from the north. He comes to live in Malay Camp, a township near Johannesburg, so that he can work in the mine. The job is very hard but Xuma is strong and learns quickly. Xuma is lonely in Malay Camp. He desperately wants Eliza's love but she wants the comforts of a white man's life. Xuma cannot give her these things, for he is black. Maisy is a simple, happy girl. She loves Xuma very much. Will Xuma overcome his desire for Eliza and accept Maisy's love? Retold by Rod Nesbitt.
Дополнительные учебные пособия -> Английский язык
Автор:
Peter Abrahams
Серия:
Macmillan Readers
Языки:
Английский
Издательство:
Macmillan Education
ISBN:
978-1-4050-7326-4
Подробнее ...