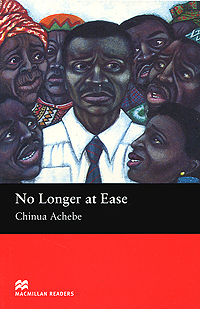 No Longer at Ease: Intermediate Level
The sequel to the classic, Things Fall Apart, tells of a troubled young African whose formal education separates him from his roots and makes him part of a corrupt ruling elite he despises. Retold by John Milne.
Дополнительные учебные пособия -> Английский язык
Автор:
Chinua Achebe
Серия:
Macmillan Readers
Языки:
Английский
Издательство:
Macmillan Education
ISBN:
978-1-405072-99-1
Подробнее ...