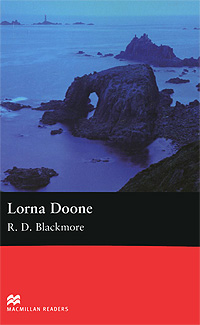 Lorna Doone: Beginner Level
1673 - the south-west of England. The Doone family live in a secret valley on Exmoor They are robbers and murderers. One day, Carver Doone murders young John Ridd's father. John is a boy, but soon he will be a man. Then he will kill Carver Doone. John meets a beautiful young girl in Doone Valley. And he falls in love. But the girl's name is Loma Doone and Carver Doone is going to marry her. What will John do? Retold by John Escott.
Дополнительные учебные пособия -> Английский язык
Автор:
R. D. Blackmore
Серия:
Macmillan Readers
Языки:
Английский
Издательство:
Macmillan Education
ISBN:
1-405072-41-5, 978-1-405072-41-0
Подробнее ...