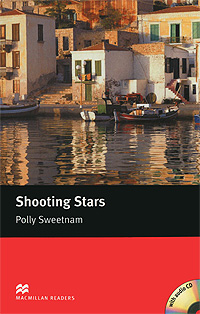 Shooting Stars: Starter Level (+ CD-ROM)
This adventure story is a sequel to "Photo Finish", also at starter level. Best friends Lisa and Alice have started their eagerly anticipated holiday, but there is an added excitement to their stay. Are rumours true that a celebrity couple are staying on the island too? This is a starter-level story in a series of ELT readers comprising a wide range of titles - some original and some simplified - from modern and classic novels, and designed to appeal to all age groups, tastes and cultures. The books are divided into five levels: Starter Level, with about 300 basic words; Beginner Level (600 basic words); Elementary Level (1100); Intermediate Level (1600); and Upper Level (2200). Some of the titles are also available on cassette.
Дополнительные учебные пособия -> Английский язык
Автор:
Polly Sweetnam
Серия:
Macmillan Readers
Языки:
Английский
Издательство:
Macmillan Education
ISBN:
978-1-4050-7796-5
Подробнее ...