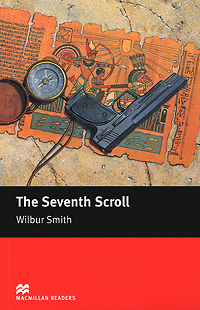 The Seventh Scroll: Intermediate Level
The front door of the villa led directly into the living room where Duraid and Royan Al Simma had been talking. Duraid opened the door and looked outside. Royan looked over her husband's shoulder. Suddenly she saw a man come out of the darkness. His face was covered with a scarf and he held a knife in his hand. He stabbed the knife into Duraid Al Simma's chest. The oil lamp fell from Duraid's hand. It broke and set fire to some of the papers on the floor. Immediately, bright flames began to bum across the room. Duraid only had time to say 'Run!' to his wife, then he fell. Royan saw two more men appear outside the front door. She ran out of the back of the house and into the garden. Retold by Stephen Colbourn.
Дополнительные учебные пособия -> Английский язык
Автор:
Wilbur Smith
Серия:
Macmillan Readers
Языки:
Английский
Издательство:
Macmillan Education
ISBN:
1-405-07314-4, 978-1-405073-14-1
Подробнее ...