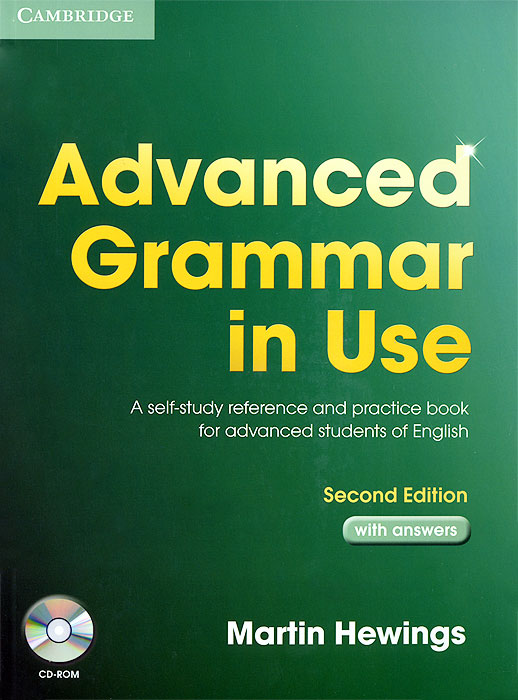 Advanced Grammar in Use (+ CD-ROM)
A self-study reference and practice book for advanced students of English. Advanced Grammar in Use second edition covers all the areas of grammar that an advanced-level student needs. - Contains 100 units of grammar reference and practice materials; - Includes additional exercises, appendices and coverage more specifically aimed at the advanced learner; - Has a comprehensive Grammar Review to allow learners to check language areas they have already studied; - Is informed by the Cambridge International Corpus to ensure the language is authentic and up to date; - Provides ideal support for students preparing for the Cambridge English: Advanced or Cambridge English: Proficiency examinations or the IELTS examination. The CD-ROM offers additional practice material covering all the language taught in the book. The CD-ROM includes: - hundreds of practice exercises for all the units in the book; - practice guides for key language areas...
Дополнительные учебные пособия -> Английский язык
Автор:
Martin Hewings
Серия:
Языки:
Английский
Издательство:
Cambridge University Press
ISBN:
978-0-521-61403-0
Подробнее ...