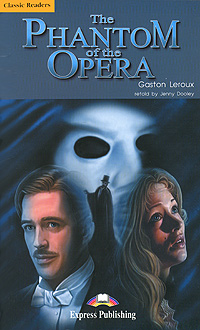 The Phantom of the Opera
Who is the Phantom of the Opera? And who is training the young singer, Christine Daae? Gaston Leroux's chilling tale uncovers the secrets behind the horror which haunts the Paris Opera House. Retold by Jenny Dooley.
Дополнительные учебные пособия -> Английский язык
Автор:
Серия:
Classic Readers
Языки:
Английский
Издательство:
Express Publishing
ISBN:
978-1-84466-958-5
Подробнее ...