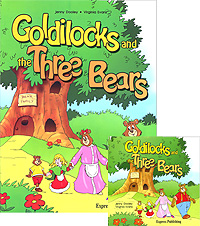 Goldilocks and the Three Bears (+ CD-ROM)
"Don't go walking in the wood," Goldilocks' mother says. But Goldilocks thinks it sounds like a good ideal Things start to go wrong, however, when she finds the three bears' cottage... Goldilocks and the Three Bears, told in rhyme and with accompanying songs, will delight and entertain all young learners of English. This beautifully illustrated story is presented both in the form of a narrative and play. Young learners can enjoy reading this children's classic and put on a performance at the end of the school year. A picture dictionary provides the key words of the story.
Дополнительные учебные пособия -> Английский язык
Автор:
Jenny Dooley, Virginia Evans
Серия:
Языки:
Английский
Издательство:
Express Publishing
ISBN:
978-1-84558-398-9
Подробнее ...