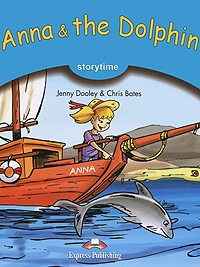 Anna & the Dolphin: Stage 1: Pupil's Book
Storytime Readers is a series о storybooks especially designed to provide easy and enjoyable reading practice. They have been carefully graded into three stages and have been written in a way that will help teachers to use them as plays, thus providing an early introduction to drama as a means of learning.
Дополнительные учебные пособия -> Английский язык
Автор:
Jenny Dooley & Chris Bates
Серия:
Storytime Readers
Языки:
Английский
Издательство:
Express Publishing
ISBN:
978-1-84325-793-9
Подробнее ...