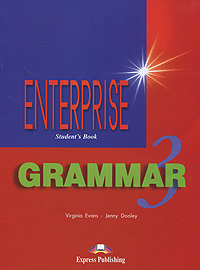 Enterprise 3: Grammar: Student's Book
"Enterprise: Grammar 3" gives students at Pre-Intermediate level clear explanations and practice of English grammar. Key features: clear simple explanations and examples, a variety of stimulating exercises, lively illustrations, revision sections within each unit, progress tests.
Дополнительные учебные пособия -> Английский язык
Автор:
Virginia Evans, Jenny Dooley
Серия:
Языки:
Английский
Издательство:
Express Publishing
ISBN:
978-1-903128-77-0
Подробнее ...