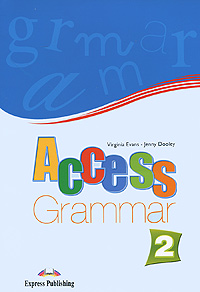 Access 2: Grammar
"Access 2" is designed exclusively for students studying English at Elementary level. It follows the principles of the Council of Europe Common Framework of Reference Level A2.
Дополнительные учебные пособия -> Английский язык
Автор:
Virginia Evans, Jenny Dooley
Серия:
Языки:
Английский
Издательство:
Express Publishing
ISBN:
978-1-84679-784-2
Подробнее ...